Fulfilling customers' trust with 4 strengths
4 Strengths of Miura
Strength 1

From design to product processing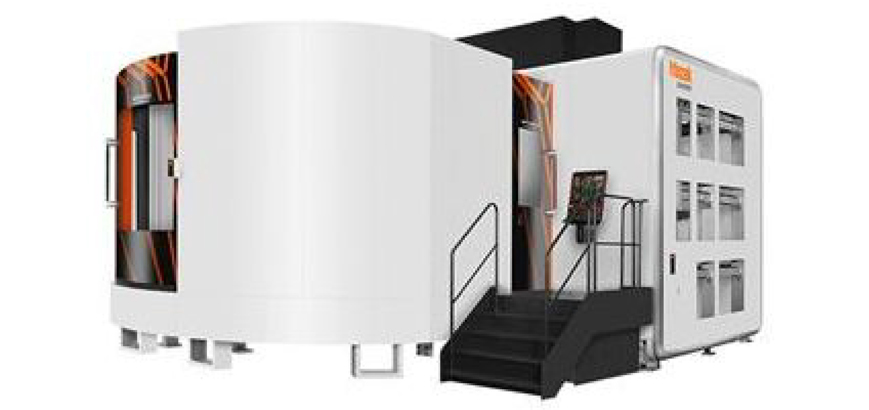 From software to large-scale machines, we can cut costs by utilizing our equipment.
---
Strength 2

Unique integrated production system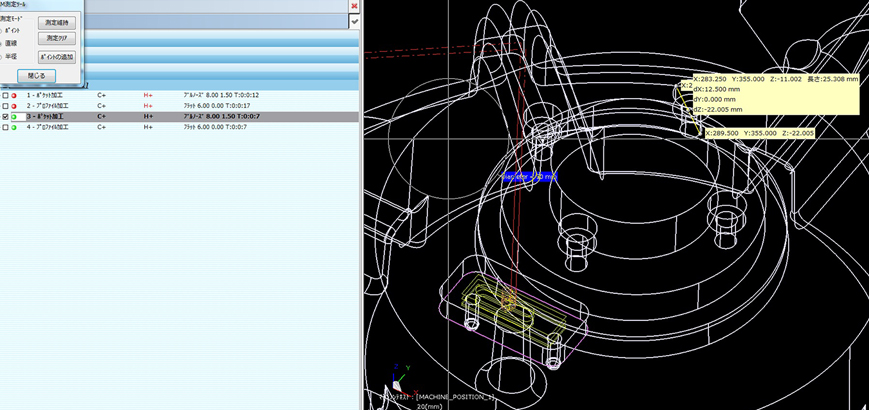 Miura can undertake all work processes of a job ranging from design to wooden and metal mold manufacturing, casting, machining, and assembly. Another one of our strengths is that we can carry out all this work at one of our plants. For example, managers responsible for each process can instantly hold meetings and quickly identify the flow of the work and any potential difficulties. Additionally, we can carry out casting without welding the products we handle (automobile parts) because of the seamless feedback process from the processing work site to the designers.
We can shorten delivery periods by undertaking all processes from design to casting and machining.
Merits of the Miura-style 'design to manufacturing and processing' integrated production system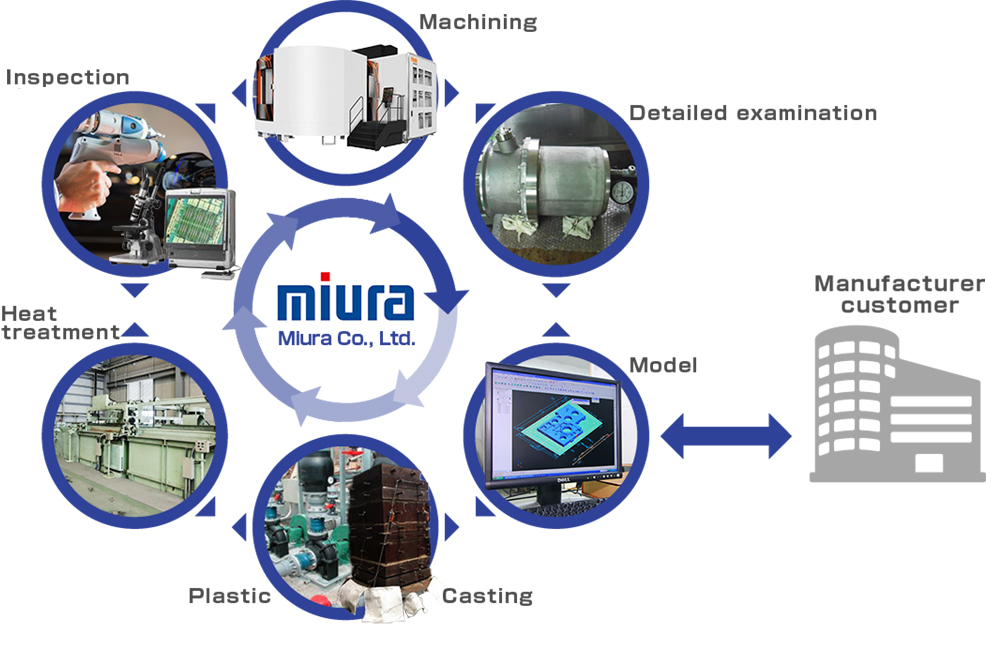 ---
Strength 3

Technical skills to support high product quality

We have concentrated great effort into training highly-skilled workers from a perspective of "making things starts with making people".
For example, we invite former employees of customers, who are skilled in business management, to give lectures so that every one of our employees can carry out manufacturing work with a sharp sense of cost. We also have a system at all worksites whereby new employees learn from seniors who joined one year previously. The seniors who are teaching also get to refresh their newly-acquired knowledge, so it is a kind of reciprocal learning system.
While this might be a strange thing to say, even if our employees leave us and join a rival company, we want them to be people who can be useful there. Training workers who are indispensable wherever they go is a core philosophy of Miura.
We provide high-quality products due to our proven technical skills and abundant experience.
---
Strength 4

Peace-of-mind quality assurance
Quality management certification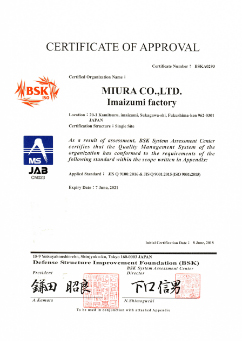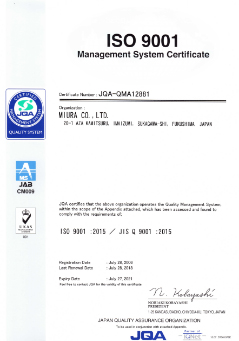 We acquired ISO 9001 certification in July 2006 and JIS Q 9001 certification in 2018. Managers and employees are united in their full appreciation of the spirit of ISO and adhere to quality management systems. We hope to rely on your continued support.
JISQ9100 certification scope : Manufacture of aluminum casting parts for industrial gas turbine generators.
ISO9001 certification scope : The design/development,manufacture of wooden molds and molds for casting , molding and the manufacture of aluminum casting products and plastic molding products.
Authorized Classification Societies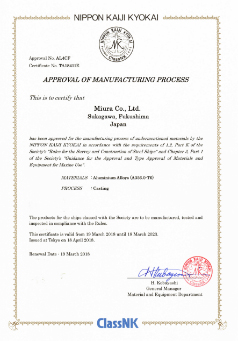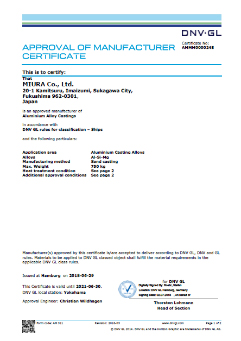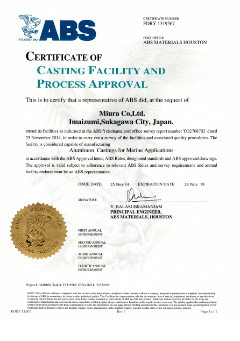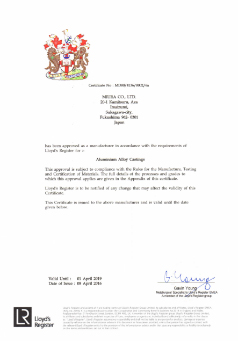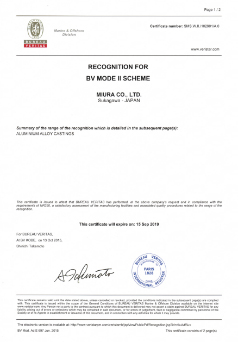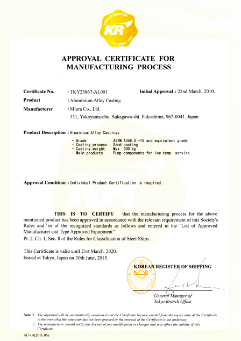 Quality Policy
Aim to be a company that is trusted by customers as a partner that can respond to change and strives to provide quality products and services with high added value.

Aim to improve profitability due to the cost-consciousness of our employees.

Aim to have an evolving company culture in which managers and all employees share the same goals and hand over the reins to the next generation with pride.

Aim to improve, innovate, and push ahead, making customer satisfaction our priority in line with the "quality is our code" motto.

Fully appreciate the spirit of ISO and adhere to quality management systems.